Top 10 Secrets of the Best Financial Advisors in the Business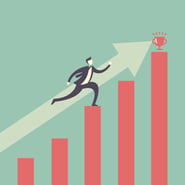 What is that "secret sauce" that enables Advisor A to take a $10MM AUM solo practice and build it into a $1+ billion multi-advisor business, while Advisor B with the same intellect and credentials struggles to surpass the $25MM mark? It's a question that, given my unique opportunity to work with hundreds of advisors across a diverse array of practice types, I get asked at least a handful of times nearly every day.
Although I wish I could say otherwise, there simply isn't one definitive thing that separated the best in the business from all the rest (if there were, I'd have patented it and be lying on a tropical beach somewhere sipping a margarita). I have, however, thought long and hard about the most successful advisors I know; endeavoring to put together a list of the qualities that most, if not all, of them share. While the following is by no means comprehensive, it's worth comparing against your own qualities as a leader to see if there are important areas you may wish to work on developing or strengthening. Typically, the best financial advisors in the business:

1. Are intensely focused on growth and are willing to engage in constantly evolving and "reframing" their practice.

2. Understand that they cannot go it alone in today's world and that building a strong team is essential.

3. Embrace an expanded definition of wealth management that includes comprehensive planning at its foundation.

4. Take the time to develop a clear definition of the unique wealth management services offered by their practice.

5. Are exceedingly clear about their unique value proposition rather than merely relying on a canned elevator speech.

6. Have conditioned clients to understand the true value of their advisory practice, getting them invested in what the practice has to offer and turning them into loyal advocates.

7. Know how important it is to attract human capital and are willing to invest in the process of finding the right individuals for their team.

8. Have long ago stopped selling to clients and instead are truly partnering.

9. Believe in the importance of leadership development for themselves and their teams, moving individuals on a trajectory from sales to technical expertise to leadership.

10. Are comfortable partnering with other professionals to support clients across the full spectrum of wealth management needs.
In my book You've Been Framed, I talk in considerable detail about each of these learnings, along with presenting an array of strategies and action steps to help you better embrace and integrate various qualities that you feel may not be adequately represented by the current state of your practice.
The important thing for wealth advisors to keep in mind is that these qualities that differentiate the best from the rest aren't destinations that can be achieved and then forgotten. They represent the fundamental underpinnings that need to pervade all aspects of your business – from how you and your team think and act, to how you interact with prospects, clients and professional advocates. The more you embrace them, the greater the likelihood of increasing growth and greater enterprise value.
Coaching Questions from this article:
What do you think your clients would say if asked to describe your firm's value? Does that correspond to your vision of how you WANT to be perceived?

Think about your practice two years ago compared to your practice today. Are you happy with the amount of evolution that has occurred?

What two or three of the above areas would it most benefit your practice to focus on? What specific actions will you take to realize measurable improvement?
Topics: Business and Operations Management Team Development coaching for financial advisors