Empower Your Ambitions
At ClientWise, we believe in the power of shared wisdom and constant learning. That's why ClientWise and Barron's Advisor joined forces. Together, we use data to power the kind of top-tier insights that will help you turn your biggest ambitions into reality. Wherever you're at on your journey, our partnership offers a strategic path forward — because you can't build an enduring firm alone.
The Power of This Partnership
ClientWise founder and CEO Ray Sclafani and his team are experts at helping financial pros translate loose goals into real achievements. Ray even wrote the book on how to reframe your wealth management business and renew client relationships. Participants continue to provide incredibly positive feedback, raving about their results, insights, and experience.
It's easy to see why ClientWise partners with Barron's Advisor. No one quantifies the subjective quite like Barron's. They apply data to the qualitative stories that shape our industry. Like ClientWise, Barron's Advisor is on a mission to raise the standard of excellence within the financial services industry. If you've ever wondered what happens when you pair motivation and insight, drive and data, ideas and action … this is the experience for you.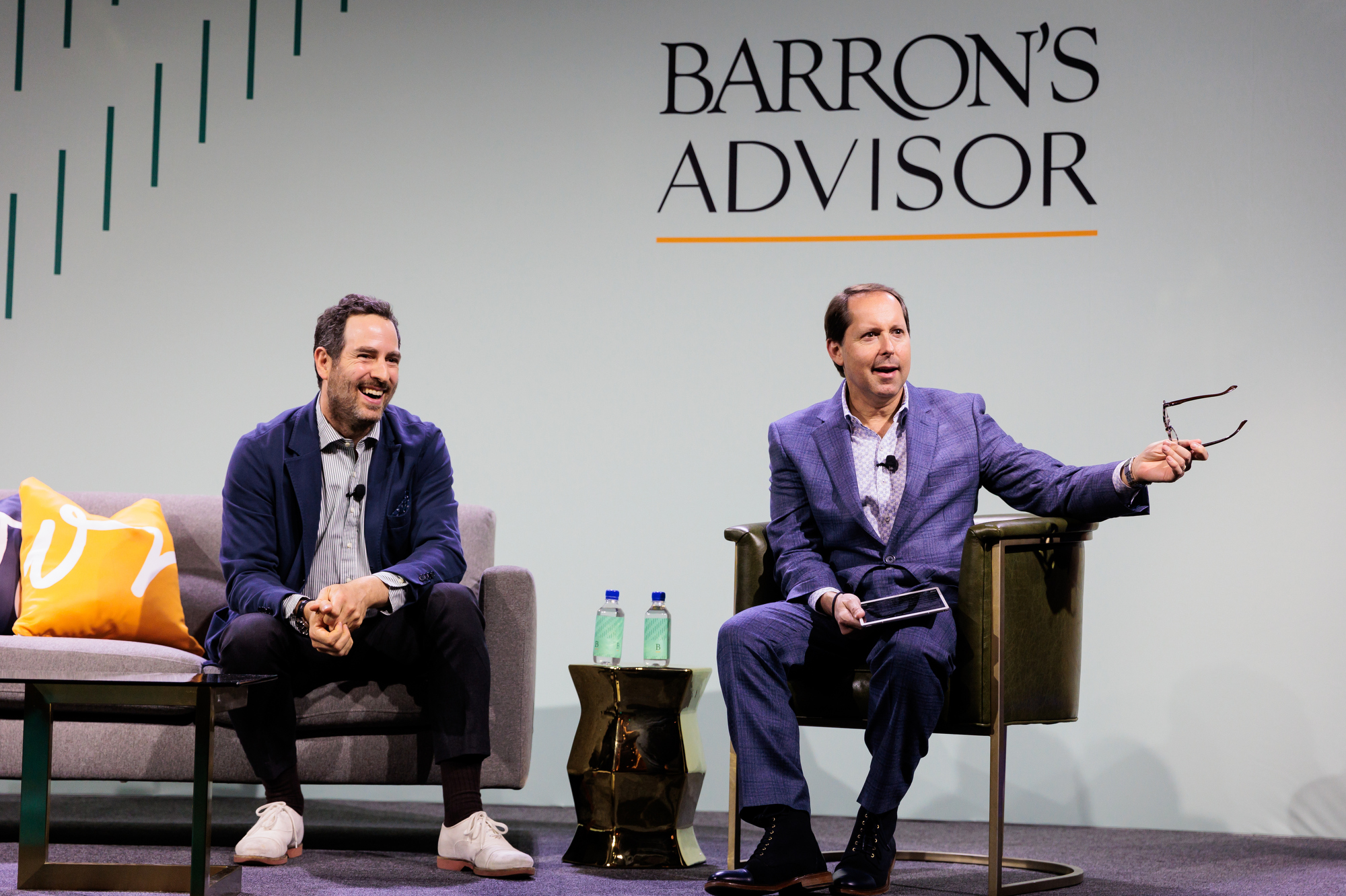 Together, ClientWise and Barron's Advisor help you frame your vision for success so you can harness your potential. With a picture in mind for what BETTER looks like for YOU, we help you chart a path forward. And, when you know where you're going, there's real power in accountability, process, and community. When you join The ClientWise Collaborative, you benefit from constant learning and never-ending improvement. Our facilitator faculty and certified coaches carefully curate a collaborative community where entrepreneurial advisors can both share and receive hard-won wisdom.
Together, you will get clear, get focused, and get results.
When you join The ClientWise Community,

you gain access to:
Business Builders Academy™
Imagine tapping into the power of a carefully-curated collection of firms — unleashing a wealth of knowledge forged through real experience. When you join the Business Builders Academy, you join a group of collaborative, visionary advisors, expertly guided by our professional coaching team.
Led by MCC-level and PCC-level coaches and ClientWise faculty, The Academy creates a wisdom exchange to reduce the headache of learning every single lesson yourself. Peer group conversations and insights help you ground your experience in Barron's Advisor data and build goals that capitalize on industry trends.
Individual & Team Coaching
Painting a masterpiece takes both vision and skill. Coaching can help you amplify your gains. The choice is yours: you could start with private coaching and then join a Business Builders Academy™ program, or do it the other way around (or just stick with one or the other). Our coaches and skilled facilitators will help you conceptualize the ambitions you can't quite put your finger on. Once you are clear and focused, we help you build the skills for the journey and provide resources along the way. That's when we see results.
Plus, access to a Barron's Advisor Membership which includes:
Barron's Workbench
Recent applicants to the Barron's Rankings can use the Barron's Workbench. Workbench is a powerful tool that shows you how your firm stacks up to the top 1% of financial advisors. But data alone won't get you into the top 1%—and that's where ClientWise comes in. We do a gap analysis on the data that shows you how to harness your strengths and capitalize on opportunities.
Advisor Scorecard
Ask an investor what makes a good advisor and the criteria may be hard to pinpoint. The same can be said about measuring the success of an advisory practice. But quantifying subjective metrics is necessary if you want to build an enduring firm; you can't define a path forward if you don't know where you're going.
When Barron's Advisor does their annual rankings, they take eight subjective but crucial measures of success in order to grade a firm (B- to A+) on growth, size, and quality. They do this by seeing how you stack up against 12 months of data from industry leaders. You could think of it as grading on a curve. You could also think of it as mapping out the landscape so you can create a clear path forward toward your goals.
Tell Us About Your Business To See If You Qualify
Conferences & Events
Since 2005, Barron's Advisor has been offering exclusive events for top-ranked advisors. These Annual Summits provide wealth managers the opportunity to network with other elite practitioners and provide carefully curated content that highlights topics essential to scaling their business and creating enterprise value. Through our partnership, ClientWise has become a highly valued contributor of thought leadership and a prominent exhibitor at the Summits.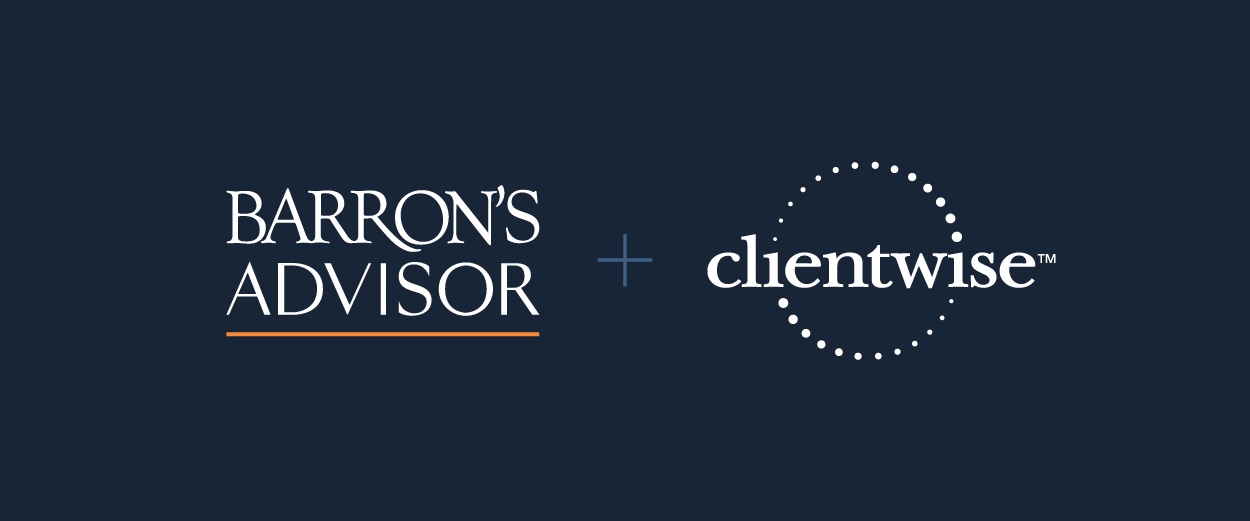 Save Your Spot
Lifetime Learners Journey
January 6, 2023 @ 11am CST
Join our Founder and CEO, Ray Sclafani, where he will highlight how ClientWise + Barron's Advisor can help you frame your vision for success so you can harness your potential. Together, you will get clear, get focused, and get results.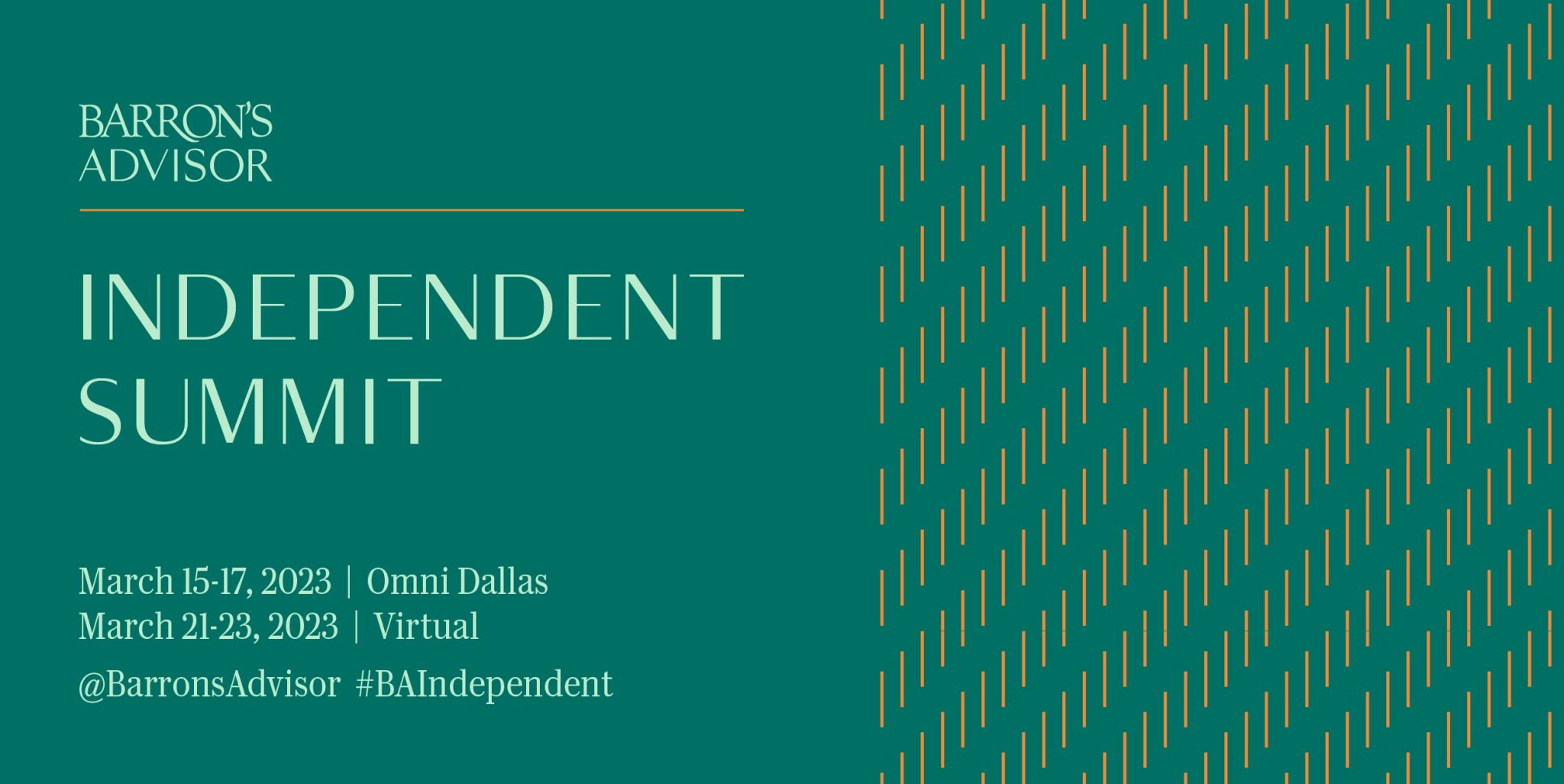 Apply to Attend
Independent Summit
Independent financial advisors are invited to learn more and apply to attend on the Barron's Advisor website.
Advisor Insights
Below you will find podcasts and commentary on topics ranging from succession planning, M&A activity, practice management, and more.
Barron's Advisor The Way Forward
Swift Chats in the Financial Services Industry
Watch the latest webinar collaborations between Barron's Advisor and ClientWise on topics ranging from succession planning, M&A activity, practice management and more.