Share the Love: Introducing ClientWise to Financial Professionals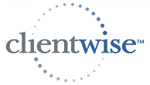 Do you know someone in financial services whose business is struggling or plateauing despite the recent uptick in the economy? As financial professionals we're inclined to help others in the industry because we're in the business of building relationships. For ClientWise, this means that many of our referrals come from existing clients who've benefited from our coaching services, or other professionals who would be indirectly benefited by others within their business using our services. Maybe you had an incredible experience with coaching; or you're a relationship manager who wants to help their financial advisors improve their businesses, or a business development manager who's charged with the task of bringing more clients into your firm. No matter your reasoning, you're someone who is eager to refer our services and help other people. So where do you begin; what do you say?
We often get asked by our clients how to broach the subject of coaching with financial professionals. Well, there are a few key factors that differentiate ClientWise, and differentiate our style of coaching from other providers within the industry. Explaining the aspects below will help the financial professional understand a little more about what we do, so they are ready to enter a more serious conversation about coaching:
Differentiate between coaching and consulting: There is a common misconception within the industry about what coaching is, exactly. It's not advising or consulting, it's a true partnership in which the vision of the financial professional is achieved through the partnership between that professional and a ClientWise coach. The professional has the ability to apply the greater knowledge they have of their business, and the coach has the knowledge they've built around structure and accountability through years of coach training with the International Coach Federation (ICF). The coach doesn't instruct the professional or tell them what to do based on a "blanket" approach; rather, the coach has the powerful questioning and active listening skills to guide the professional to his or her ideal vision of the business they own.
TELL THEM THIS: "The coaches at ClientWise don't pretend to know more than you do about your business, they are just incredibly skilled at making the most of the knowledge you do have and partnering with you to apply that knowledge to figuring out what is best for the future of your business."
Describe the axis of content and coaching: Content alone is not enough to help you truly succeed in your business. There is certainly enough information out there: If you Google "financial advisor practice management" you'll get over 17 million hits in less than .3 seconds, but it's not enough alone to get the job done. Instead, it is the unique axis at which great content meets a powerful coaching partnership that success is achieved; and it is from here that ClientWise was launched. It is this understanding of how coaching and content intersect in the financial space that has created such great success for the individuals and teams who engage in ClientWise coaching.
TELL THEM THIS: "Content alone is not enough to make you a better producer or a more effective professional. All the knowledge in the world won't do you any good unless you know how to apply it to YOUR business specifically. That's where ClientWise comes in to help coach you through this content, figure out what applies to your business and what doesn't and how, specifically, to incorporate that within your practice management."
Outline our onboarding process: At ClientWise, we pride ourselves in creating a unique coaching structure for every financial professional we work with. Whether these professionals engage with our coaches one-on-one or in group settings. However, for those professionals who do engage in individual coaching, we've developed a proprietary nine step process to ensure that we fully understand what each professional hopes to get out of coaching. We then take them through our coach connect program in which we match them with two coaches based on their goals and communication styles, and they then have the opportunity to personally interview the coaches before choosing between them. This process is entirely unique to ClientWise and ensures that our clients receive the best and most appropriate services based on their individual needs.
TELL THEM THIS: "The onboarding process at ClientWise makes connecting with a coach and figuring out the coaching program that's best for you easy. They've worked with a variety of top producers, teams, and leaders, and are fully aware of the disparate needs of each. Their ability to match you with an appropriate coach, with these variables in mind, is unparalleled".
Clarify the variety of channels: While there are so much of what we do in the industry is standardized, the way in which each of us within the industry engage with knowledge and information is vastly different from person to person, and practice to practice. Because of this, ClientWise has developed a variety of ways in which our clients can interact with us. As mentioned above, we have one-on-one coaching, our most intensive and engaged type of program, which occurs over the phone with regular check ins based on the need of the professional. If you are someone who learns better in a more interactive, face-to-face scenario, we also have workshops that meet in person, in locations across the country. While not as intensive as our one-to-one coaching programs, they do provide an opportunity to connect with people in person, with access to a community of professionals just like you. Finally, we have our online content and coaching opportunities, which are appropriate for advisors who want 24/7 access to services at a lower level of involvement. This provides consistent access to information and interactive forums in communities of advisors just like you, though the ClientWise eXchange™.
TELL THEM THIS: "ClientWise has numerous ways and opportunities for you to engage with their services, so there is no need to feel limited by your perception of how much time you have available. They make it easy and straightforward to fit coaching into your schedule."
Indicate the expanse of services: In the same way that we provide clients a variety of channels through which to engage with us, we also provide a variety services based on a professional's level of experience, role, and objective in coaching. Our private coaching services provide coaching for professionals in all roles, from executives to staff, and advisors to wholesalers. The time-frame with which they engage with a coach is dependent on their individual goals and objectives. We also have group coaching programs for professionals who aren't ready for as high a level of engagement, but still want to experience the benefit of coaching and working within a community of driven professionals. Our workshops and keynotes provide quicker engagements on specified topics, for advisors who want to hone in on a certain area of their business. Finally our tools and assessments are great for advisors who are curious about which areas of their business they should focus on within the coaching space. To name a few: our Benchmark Assessment Report (BAR)™, provides a gap analysis of your business and compares it to Barron's ranked teams and individuals; our Team Insights 3-6-0™, engages in an intensive assessment of your team at all levels, and assess how it's functioning and interacting to determine the areas in which it could benefit from some additional attention; our DISC Assessment Report™, analyses the tendencies and work styles of each of your staff or team members to determine how they can be working more effectively or collaboratively together.
TELL THEM THIS: "You don't have to be a high-producing advisor to benefit from ClientWise's coaching services. ClientWise works with relationship managers, wholesalers, even entire teams in a huge variety of ways to help them succeed. Their goal is to work with professionals across all roles, who are committed to improving their businesses and raising industry standards as a result of those efforts."
Coaching Questions from this Article:
Do you know a professional who has expressed specific concerns about their business that you feel could benefit from a different approach than they've experienced with advising or coaching?

Have you found it difficult to describe to other professionals what coaching is and how it could potentially help their businesses?

Do you know teams or individuals who have expressed interest in coaching but are unsure where to start, or what area of their business they would really focus on if they did?
Topics: Coaching Learning ClientWise