Don't Fear the DOL Rule, Embrace It!
The sky is falling! The sky is falling! Open any financial advisor trade publication these days, and that pretty much sums up the prevailing sentiment. Yet despite all the gnashing of teeth and wringing of hands by the assembled talking heads and industry pundits, the essential truth of the matter is that whether you embrace it or struggle against it – change is inevitable.
If we strictly look at the fundamental intent – to do what's in the best interest of the client and to improve transparency – it's hard to argue with the underlying motivation.
The rule mandates a fiduciary standard of advice on retirement account investment recommendations; forcing brokers to meet a higher threshold than merely "suitability." For those of you already acting as a retirement fiduciary, this represents a tremendous opportunity to highlight that fact and show your clients and prospects that you have been ahead of the curve. It also provides something of a leveling of the playing field, one that may also help undercut the bleeding away of assets to low-cost robo-advisors.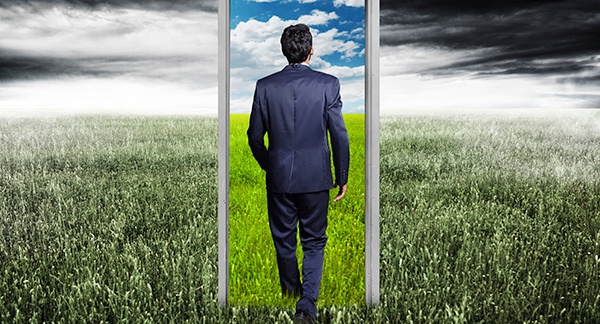 For those of you who will need to modify your practice to adapt to the rule's requirements, rather than sitting back and waiting until you are forced to meet the new guidelines, look at this as an opportunity to refine and enhance your firm's value proposition. View it as a positive as you explain to clients all the additional benefits this will allow you to bring to your relationships. It can also provide much needed motivation to finally address those long-standing technology issues that you may have been putting on the back burner.
As the team at FP Transitions elucidates in a recent blog post, for most fee-based and fee-only advisory practices, the DOL fiduciary rule also comes with a silver lining. In the longer term, it's likely to significantly increase the value of your practice, as demand for the acquisition of recurring-revenue practices will certainly intensify as many firms look to build scale.
At some point in time, most of you probably read the business best-seller "Who Moved My Cheese."The book's basic premise seems to me to be exceedingly applicable to the present situation. Whether we sniff, scurry, hem or haw, we have to not only embrace change, we need to welcome it as both an opportunity and a key driver of practice improvement.
Coaching Questions from this article:
What percentage of your business is made up of retirement assets? How are those assets serviced and what revenue/cost model is employed?
What adjustments, if any, will you need to undertake in order to comply with the new fiduciary rule?
How will the new rule impact your value proposition? How can you most effectively communicate any required changes to your clients in a positive manner?