Part II: Start Planning While You're Still Growing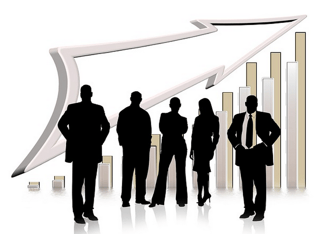 Last week, we posted Part I of this blog, which talked about the best way to tackle succession planning by starting to plan while you're still growing your business. To make this incredibly overwhelming thought a little more manageable, we broke it down by our ClientWise Professional Advisory Model™. Then, we broke it down further into three different periods of time. Using this multi-layered thinking will help you be more efficient in evaluating your business and preparing you for succession.
In the last post, we discussed succession planning related to Organizing Priorities, Client Engagement and Client Acquisition. Now that you have a better idea of how we approached our thinking here, see what comes up for you with the following:
Marketing Approach: A strong marketing strategy drives client acquisition. Building a brand, defining key services, and ensuring coordination of all marketing touch points builds a financial advisory practice that generates increasingly qualified leads and conversions.
Today: How are you marketing your business today? Are you at a point where client segmentation, digital marketing, marketing communications, public relations and advertising are all factored into your strategy?
5 years from now: How do you imagine the marketing efforts you have been implementing in your business will have impacted your business over the last five years? Having targeted goals around your future marketing plans will help you be more systematic about your approach today.
10 years from now: The future of marketing is about as unpredictable and unwieldy as the future of technology, which means you really can't predict what will drive your business a decade from now. But you can create a foundation for your marketing based on your current target market and your future vision for your business.
Team Development: A financial advisory practice is only as successful as its team. Advisors who understand the power of common intent and continually strive to set team goals and well-defined roles and responsibilities within these goals, are better prepared for future success than the highest performing soloprenuer. A well- developed team provides additional strength, balance, accountability and success.
Today: If you have yet to build a team, it's important to understand that this is one of the biggest steps in determining your succession plan. Even if you don't ultimately imagine an internal successor to your business, creating a team is a surefire way to learn how you best interact and work with other financial professionals.
5 years from now: Have you built or grown your team in the last 5 years? What sort of team members are you employing? Are they technically proficient? More importantly, are they coachable and inspired to change with your business and with the industry? Are they able to interact with and understand your future client demographic?
10 years from now: What have you learned about the work you can accomplish with others in the last decade? What does this indicate about your business and the human capital of that business ten years from now? Are you still involved? If not, has someone taken your place, or has the team grown and shifted to fill the gaps you left behind?
Professional Advocate Network™: A successful advisor works with professionals in other areas of financial services or periphery centers of influence to best serve clients. The ClientWise proprietary Professional Advocate Approach™ defines methods to nurture and manage these relationships for the benefit of both parties.
Today: What business partners work with you on a consistent basis to send regular referrals your way? What processes do you have in place around maintaining these relationships?
5 years from now: How do you imagine the people whom you consistently work with will shift based on industry changes? If your centers of influence don't change, how do you anticipate the way you work with them could be different? Are you sourcing your referrals in a different manner based on these shifts?
10 years from now: In the next decade, things will change even more than they have in the last ten years as a result of advancements in technology changes in the financial marketplace. Consider those professionals with whom you work with most. If they are outside of financial services, are their industries changing as well?
Business & Operations Management: Successfully managing operations is a
top priority for advisors who want to scale their businesses and build a sustainable wealth management practice. Hiring operational talent and streamlining processes allows for faster growth, more opportunity, and higher quality of life, both in the office and at home.
Today: What operations or processes do you have in place to help you work toward a sustainable wealth management business? How are they contributing to your growth and ability to run a business?
5 years from now: Have your operating priorities taken on a larger portion of your time and energy now that your business has grown over the past five years? Have you made significant steps toward a higher quality of life, both at home and in the office?
10 years from now: How will the expectations of these processes change a decade from now? How have they contributed to a higher quality of life for you and are you taking advantage of this on a regular basis? Is it time to delegate this to another person, perhaps a dedicated operations manager or director?
Powerful coaching questions from this article:
What thought have you put into your current processes in each of these areas of your business?
How do you envision your business five years from now, and ten years from now? How does this inform your succession planning strategy?
What does imagining the future bring to the surface about how you see your business in the present?
Topics: Business and Operations Management Organizing Priorities Marketing Approach professional advocate loyal client advocates