6 Crucial Considerations for Financial Advisors Networking with Attorneys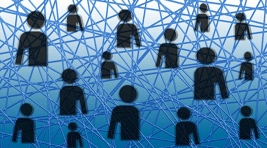 There are seemingly endless opportunities for financial advisors to receive referral introductions from attorneys, but this doesn't mean they are easy to come by. As a financial advisor, it's important to differentiate yourself from the slew of other advisors who are after similar professional advocate relationships with the attorneys in their networks. Like yours, an attorney's time is precious and it's often difficult to get the return on relationship you desire without a little extra effort.


Below are a few strategies that require some investment of your time, which could be very worthwhile if you see the potential for a large number of referrals coming from attorneys.
Understand how you fit into their business: One advisor I know literally became an expert in trusts and estates planning in order to understand how he could better work with the attorneys in his network. He did everything short of getting a JD to become an expert in this area of law. This didn't make him capable of providing legal advice, but it gave him a giant leg up in cases in which his clients were dealing with trust and estates issues. This quickly became a niche market for him and now makes up most of his practice.
Be specific about what you are looking for: No matter how influential a referral source the attorneys you work with are for you, there could be a very small number of their client-base that actually fits in with the segment you are trying to acquire. Be specific about what this segment looks like, and communicate that to your professional advocate attorneys as clearly as possible.
Give them an easy opportunity to introduce you into conversation: The attorneys you work with should understand, in no uncertain terms, how you can help their clients. Be direct about asking them about their onboarding and client engagement process, and communicate to them where the services you provide fit into that conversation.
Be cognizant of how you can provide the same in return: Offer a similar opportunity for them to introduce the benefits they provide into your client engagement process. As much as possible, your professional advocate center of influence relationships should be mutually beneficial. This will provide ongoing accountability on both sides of the partnership.
Keep yourself top of mind: Find a way to remain at the forefront of their mind. Whether this is through regular one-to-one, lunches, ongoing information sessions for the employees at their firm, or joint panel discussions, find a way to have a mutually beneficial and ongoing reminder of the work you can do for them and their clients.
Have an opinion on the practice of law: The attorney's knowledge is not your knowledge. You should have your own opinion on the practice of law and be clear about how that practice fits into your financial advisory business. Know this for each of the types of attorney's you work with, whether business attorneys, trust and estates attorneys, or divorce attorneys. They all have a different connection to your business, and you should be clear about how this affects their relationship with you.
Powerful coaching questions from this article:
Are you clear on who your biggest attorney center of influences are and why?

Do you have different processes for each of the types of attorneys you work with and do they have processes with their clients that involve your services?

Are you proactive about keeping yourself top-of-mind for these attorneys?
Topics: Client Acquisition Business Development networking, Center of Influence