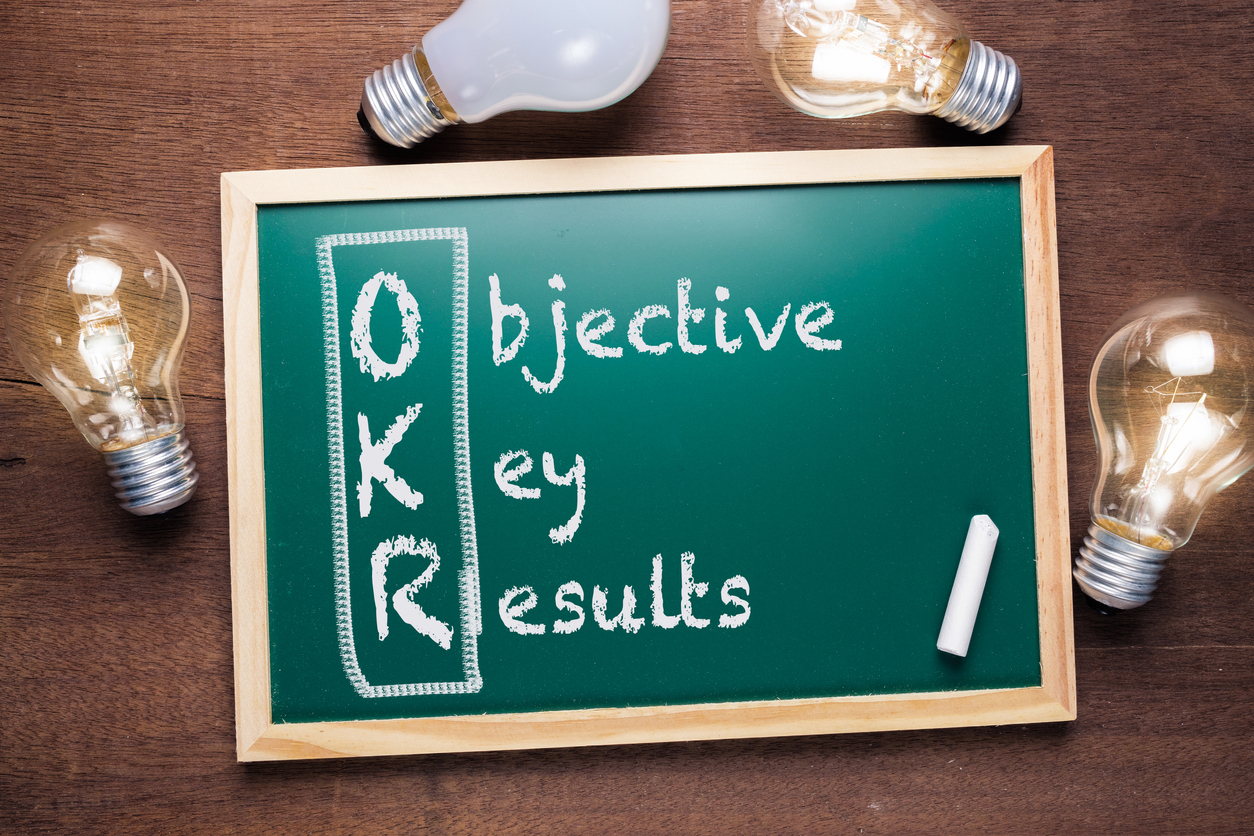 Odds are, at some point during college or in the early years of your career, you were introduced to the acronym "SMART" as it relates to creating business goals and objectives. The approach, made popular by Peter Drucker, proposed that for business goals to be effective, they had to be: Specific, Measurable, Achievable, Relevant and Time-bound.
For years, it's a structure that has provided a useful means for setting and achieving goals. But the SMART approach has always had a major, nagging flaw – it's only able to look at goals individually in isolation, rather than collectively. So, while SMART can still serve as a highly effective way to set and achieve personal goals, it will never be able to accurately account for the complex interrelationships and interdependencies of multiple goals across an entire organization.
Thus, the impetus behind the creation of "Objectives and Key Results" (OKRs). Developed by Andrew Gove at Intel and later widely popularized by John Doerr in his book Measure What Matters, OKRs offer a better way to connect every individual team member to your enterprise's strategic growth plan.
How OKRs Work
With OKRs, agreement is first established on the high-level, long-term goals of the organization. These goals then directly inform a more actionable 1-3-year plan for specific financial and growth-oriented objectives and key results. Those enterprise-level OKRs then serve as the basis for building out OKRs at the team level (in the form of specific 90-day action plans) and ultimately down to the individual level.
Read More