Keys to Running a Successful Internship Program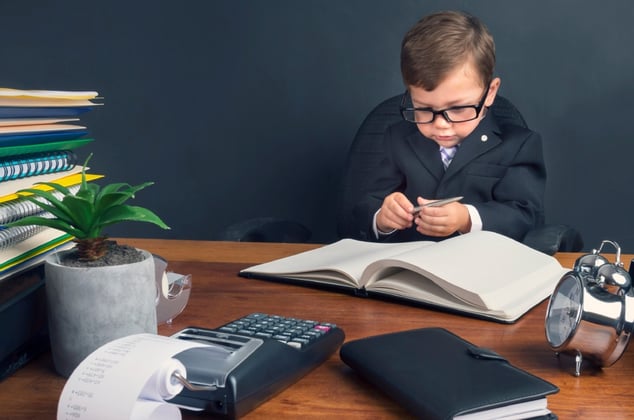 An internship program offers your team tremendous means of enhancing productivity while ensuring the continuity of exemplary client service.
The challenge for many advisors, however, is how to go about structuring a program that will work effectively without committing an extensive amount of resources to program implementation and management. Where do you go to find strong, qualified interns? How do you ensure that you and your team can keep a talented intern busy with productive work? What kind of compensation is appropriate? These questions are all very crucial ones prior to starting an internship program.
Candidate Identification and Selection
There are several no-cost avenues for attracting candidates. Keep your firm website updated with any open internship opportunities. The best website we've found for attracting new interns, as well as employees, is indeed.com. A different, more creative route to take is to reach out to program directors at local universities, especially those offering CFP Board-registered programs. You can find a complete listing of those programs on the CFP website. Trade groups like the FPA and NAPFA can also serve as a terrific source for qualified internship candidates.
The more time you devote to the hiring process, the greater the likelihood that the experience will be beneficial to both your team and the intern. Make sure you have a detailed and concise job description. Seek out candidates who not only have the right educational experience, but who also show initiative through community service, or extracurricular activities. Employ brief phone interviews to create a short list for in-person interviews. And don't overlook assessing the personal qualities and personality of candidates to ensure a good cultural fit with your team.
Financially compensating interns allows you to demand a higher quality of work, secure better talent, and provides motivation for learning. So make every effort to pay a competitive hourly wage, provide flexible work schedules, and offer other non-financial perks, such as participation in office social events.
Onboarding and engagement
Every intern should complete the Hubspot Academy free, online training to obtain their Inbound Marketing Certification. Not only will it help them help your team and your clients, it's a terrific addition to their resume and LinkedIn profile.
You want your intern to have a clear set of responsibilities and goals that align with the needs of the business and are measurable. Consider focusing their role on supporting the team with preparations for client meetings, such as, data gathering, putting together performance reports and other due diligence. I suggest developing a list of 5-10 well-defined projects they can take the lead on. Ideally, projects that you've been meaning to get done but haven't had the time (e.g., communicating with clients to verify all IRA, 401(k) and life insurance beneficiary designations).
Think about how best to onboard your interns. On their "welcome day" make sure you introduce them to everyone in the office, review the team values, set goals, and make sure they have a clear understanding of the mission and vision statement of the business. Of course, addressing any other housekeeping issues also needs to be done.
Finally, as the program draws to a close, set aside time for each of the interns to sit down with multiple members of your team for an exit interview to share insights, constructive criticism, and feedback on the program. A solid internship program can add significant value to the quality of work your business produces. Remember, you're not looking for someone to do busywork; rather, you are looking for someone who is teachable, will provide a return on your investment and help better leverage your time.
Coaching Questions from this article:
Think about what team projects potentially could be carved out as defined tasks for an intern to tackle? How will you measure the effective completion of those duties?
What behavioral and personality traits are you seeking in a potential intern? How will you go about identifying those qualities in candidates?
When was the last time as a team you evaluated your approach to marketing or your service delivery model? How could an intern possibly assist in this effort?
Topics: Organizing Priorities Leadership Team Development onboarding