Whenever I have a conversation with an advisor client about his or her professional advocate network, invariably they begin to discuss the number of client referrals they receive from attorneys and CPAs and their ability to convert those leads into new clients. The problem is, their focus is on a strategic byproduct (referrals) rather than on the primary purpose of building a network in the first place – to better deliver on your client promise to provide holistic wealth management.
While CPAs and attorneys are certainly important components to any advisor's professional network, far too many begin and end there, overlooking a litany of other important professional service providers.
Moving beyond the traditional
Think about who your"ideal client" is. Who is your firm best built to serve? Then begin to think about the wide array of financial needs common to many of those ideal clients and the types of alliances that would better enable you to deliver a comprehensive service offering. For example, suppose you are highly-skilled and adept at catering to the needs of small business owners, and place a considerable emphasis on cultivating that client niche. Looking beyond CPAs and attorneys, what other professional expertise might those individuals benefit from? Broaden your horizons and consider trying to forge new relationships with business evaluation specialists, business brokers, commercial bankers and/or business insurance specialists.
You've got to move beyond the traditional, not so much to generate new business, but rather to fulfill the fiduciary promise you've made to your clients. Whether or not you personally deliver all of the various products and services, genuine wealth management by its nature must be comprehensive. And within that large landscape with financial planning at its core, you've got to divide out and segment out the services you want to personally deliver. Even if you just want to internalize the financial planning process for a fee and outsource everything else (e.g., portfolio management, banking, insurance and estate planning) that's perfectly fine as long as you have a robust network in place to deliver an integrated offering.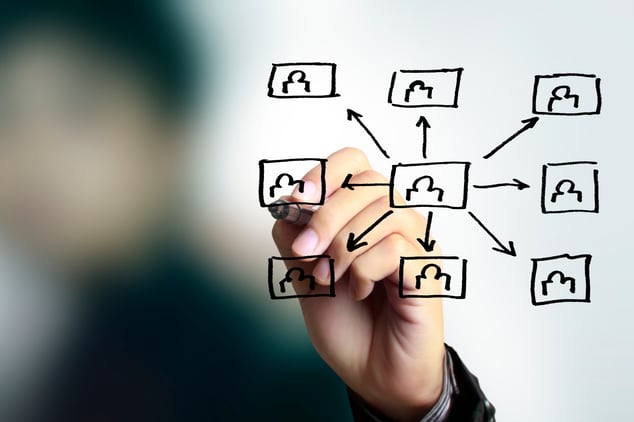 Choose those pieces you want to focus on delivering. Then identify the other professionals who will be needed to deliver a holistic wealth management experience and build out your professional advocate network with those individuals. And once a comprehensive offering is in place, make sure you take time to educate your clients about the larger landscape and the vital importance of integration.
And although it's not the primary purpose for building a network of professional advocates, if you do your job well and frame yourself appropriately you WILL generate new introductions as a strategic byproduct. By doing right by your clients, you'll inevitably do right by your firm.
Coaching Questions from this article:
Think about your "ideal clients." What services would comprise a comprehensive end-to-end wealth management solution for those clients?
Which of those services do you wish to carve out and personally deliver? How will you go about identifying other local professionals to fill the remaining service gaps?
Think about communicating this broader, more holistic offering to your clients. How do you want to frame yourself and your firm as the client's financial quarterback?