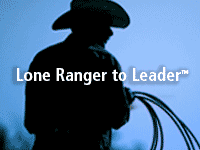 You're a successful advisor who's accomplished a lot in his twenty or thirty years in the industry. Maybe you have over 100 million in assets under management, and are consistently performing well for your clients. You've spent a lot of time building your business, connecting with your clients, and understanding their needs. You're good at what you do, and people know it. Professional advocates refer clients to you, and you've built a network of peers to occasionally support your pipeline.
But lately you've felt as though you've plateaued. Maybe you're run down and tired of managing the day-to-day tasks in your business, maybe you feel as though you aren't spending enough time with your family or even to yourself! Maybe your networking lunches are losing their luster due to distraction, or you feel as though you've "lost your touch" on certain days because you just can't seem to keep track of everything at once. Sound familiar?
We work with a lot of advisors who experience these scenarios, and it's not a bad thing. At ClientWise we refer to this kind of advisor as "Lone Ranger Larry". Larry, like you, has had incredible success in his business. He's become accustomed to the recurring growth he's experienced over the years though, and this doesn't seem to be happening with the same frequency or consistency as it once did. So what's missing?
Every advisor reaches the point where he outgrows himself as a solopreneur. You've taken on all the households you can manage and while you still want to bring on more, it's outside your capacity to do so. Some advisors choose to simply maintain their business at this point, experiencing a sort of leveling off that occurs with the balance between the loss of natural attrition and the gain of new business through scattered referrals. This works for some, but for many, it feels stifling and it doesn't fit with the part of their demeanor that enjoys the hunt.
For these advisors we recommend they consider the benefit of building out a team and what that could do for their practice. A true team is comprised of members who collectively contribute to creating team goals, and each understand the role he or she plays within that. Bringing together advisors and staff with complimentary skills can enhance the scope of service and value delivered by your team, much more so than working alone.
This idea sounds incredible in theory, but the implementation leaves most advisors somewhat frozen in their tracks. This is an understandable reaction, as the skills honed by top producing advisors are much different than those of top advisory team leaders. Our program, Lone Ranger to Leader, is designed specifically for these types of advisors: Advisors who need to make strategic change in both their business and their mindset, to get to the point of building a team and creating the practice they've always envisioned.
Lone Ranger to Leader will take each advisor through the ten key transitions necessary to becoming a successful leader. The four parts cover becoming the CEO of a team, building a strong team, creating a cohesive team, and coaching a high performing team. The course focuses on the achievement of Total Team Leadership™ where leaders engage in the exchange of leadership among team members to evoke meaningful contribution, showcase the strengths of all, and advance effective group decision making.
Coaching Questions from This Article:
Do you feel as though you are successful but still falling short of your goals?
Are you engaging frequently in aspects of your business that aren't truly maximizing your unique skill set?
Are there processes that could be built out and successfully managed by others if you had additional team members?
Do you feel as though the number of clients you've taken on is overwhelming or impeding your time to spend on yourself or with your family?
Topics: Team Development