The Digital Advocate: Your Online Centers of Influence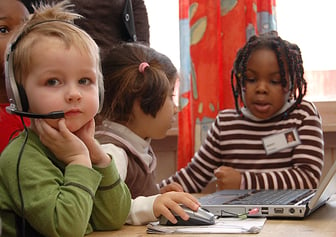 LinkedIn has become more and more popular amongst financial advisors over the last few years. Even the big wirehouse firms have advisors creating a LinkedIn presence through firm and compliance approved postings, which they can dell out at their own decided rate and choice of articles.


The increase in compliance related products would only suggest that this trend will continue in the coming months and years, encouraging advisors of all types—whether independent, RIA, or wirehouse advisors—to consider the following when determining their LinkedIn presence and how it might affect their business:


It's becoming something you can no longer avoid:
Even the more stringent institutions are using social media as a common practice. According to Forbes, ING has been using
Socialware
(a compliance software product) since last year to support its more than 2,400 advisors in building social networks online to grow their businesses. This shift is a reality, and even those older advisors who have hidden behind compliance to justify their lack of presence online are losing this excuse as a fallback.
The LinkedIn population is growing:
According to a recent poll conducted in February of 2015, the LinkedIn population is currently at 347 million users, and growing at a rate of two users per second. That's an incredible number, and one you should be aware of when considering the different opportunities you have to get in front of clients and centers of influence. Especially considering the low effort and barrier to entry for sites like LinkedIn, it's a no brainer.
It caters to a demographic you should seriously consider pursuing:
Our last blog post
Your Next Gen Centers of Influence
talked about the lack of younger advisors in the marketplace. If you are looking to expand your demographic of advocates, centers of influence, or grow your team with regard to this demographic, you may want to consider using LinkedIn as a tool to do so. There is a large contingency of young professionals who grew up on Facebook and Twitter, and are now using LinkedIn to job hunt and grow their professional networks.
Your clients aren't the only ones to target: Think about your professional advocates. For those financial professionals who can accept endorsements (this is a FINRA regulated element for some), this might be a good way to connect with more centers of influence. This can be done by seeking skills and reviews from those PAs with whom you already work, and then turning to similar professionals to request meetings and conversations with them as well.



It's a great way to locate your target market: The organization of professionals on Linkedin makes it a very viable way to search for professional advocates and loyal client advocates. One advisor I met recently works almost exclusively with real estate industry professionals—everything from agents to movers—and LinkedIn has become a fabulous resource for him. He can use LinkedIn to search directly for his target market and see what connections he has in common with people in this field. It makes gaining introductions easier than ever.



Some independent advisors have become so comfortable using LinkedIn that they are expanding their online networking to include resources like Twitter and Facebook as well. As younger advisors enter the marketplace, you can expect to see an uptick in this trend. My recommendation is to jump into the game now, so you aren't behind the curve when this becomes the expectation. Just be sure to keep your own values and practices at the forefront when engaging in these different types of technology.


Powerful coaching questions from this article:
1. How effective is your online presence at garnering professional networks and loyal client advocate networks currently, and what can you do to change this if not?
2.
Is the professional presence you've created online reflective of the presence you have in person?
3. Who are some professionals in your network who use LinkedIn or other social media tools in a fashion you'd like to emulate?