Your Next-Gen Centers of Influence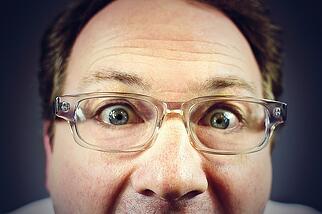 It's no secret that there is a lack of young financial advisors in the industry. Only 5% of the 315,000 advisors working in the U.S. are under the age of 30. This is due in part to a hiring freeze in 2008, a direct result of the economic crisis, as well as a number of other more recent contributing factors.
This lack is problematic for a number of reasons, the largest being it's impact on advisors' ability to keep the promises they make to their clients. The question I always ask is: Can we really promise to be there for our clients, to support them in issues related to their financial success, forever—throughout their lives and throughout the lives of their heirs? Of course, the answer to this is no, not without a serious eye toward succession and sustainability.


For many advisors this might mean working with a younger generation of advisors. However, for others, it means working with the next generation in other capacities, such as bringing them on as loyal client advocates and professional advocates.


The approach to integrating with this younger generation of professional advocates and loyal client advocates isn't all that much different from interacting with a younger generation of advisors. Here are some tips:

Cast your net wide and deep: These younger clients and advocates have a fresh perspective, much akin to those younger advisors. They also have connections with younger investors, with an ear toward their needs, which those advisors accustomed to working with the baby-boomer investors might not have.


Look where you already have connections: Shifting your network to a different demographic is never easy, especially when you've relied on one type of network so heavily, but this is a crucial part of growing your business. To lessen the shock, try looking in areas where you already have connections. Your existing professional advocates are likely to have colleagues in their network who are in that younger generation yet still share their views. This will make the transition of your message from older advocate or COI to younger a bit smoother because you can assume a certain level of knowledge in these connections.


Start with the heirs of your clients' wealth: Similarly, try also looking to the heirs of your clients' wealth as possible loyal client advocates and professional advocates. They are already familiar with you and your work with their families, and they may have an added incentive to work more closely with you, especially if they anticipate one day potentially working with you themselves.


Meet them at their point of need: The trends would indicate that younger individuals in financial services, and other periphery professions, have an interest in being more holistic partners and less transactional with their clients. As the industry also experiences this shift, the need for these kinds of minds working with you and for you will be incredibly important.


Consider approaches you wouldn't have otherwise: As we've discussed frequently over the last couple of months, your loyal client advocate and professional advocate relationships should be, in most cases, mutually beneficial. The same creative differences that younger centers of influence have that will help create success and sustainability for your team in the future, might be an adjustment up front. While these COIs might not have an edge on you in terms of experience, they could have approaches that will benefit your business in the long run, so try to stay open minded when working with them.


Taking these steps will help you make important connections for your business, increase your ability to think like a younger investor, and might even connect you with new hires or possible successors for your business in the future.


Powerful Coaching Questions from This Article:
If you aren't hiring younger advisors, what are you doing to ensure you're connecting with the younger generation of investors?

How are you integrating the ideas of the younger generation into your business?

Does your network of loyal client advocates and professional advocates match that demographic (age-wise) that you'd like to see in your clients?