Keeping Your Wealth Management Team Fully-Engaged
At the beginning of the year, you and your team were fired up and ready to rock-and-roll, committed to 2016 being your firm's best year ever. Like straight-A students on the first day of class, you had your pencils sharpened and your growth plan for the year all laid out in front of you like a course syllabus.
Now that the first quarter is over, however, are your team members as engaged in the plan as they were back in December when you inked it?
It's been an incredibly volatile quarter, requiring a healthy dose of communication and a near constant client re-engagement process to assuage fears of another recession or a China-fueled global financial crisis. With everything going on, it's possible (even likely) that you've unintentionally shifted a few degrees away from the original business plan you put in place.
Consider for a minute that for every degree a pilot is off course, his aircraft will end up one mile off target for every sixty miles flown. While that may be a simple error to rectify on a short trip, the longer you fly without course correcting, the greater the magnitude of the mistake. On a transatlantic flight from New York City to Belgium, just 3 degrees of drift could mean the difference between walking off the plane in Brussels or clinging to a flotation devise 200 miles away in the middle of the North Sea.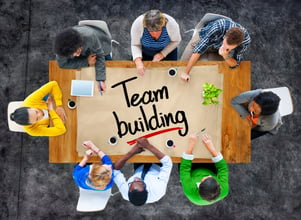 It's time to course correct
Quarterly recalibrations are the only way to ensure that your team stays focused and engaged and that your practice stays on plan to reach the destination you intended. If you're reading this and already a ClientWise client, now's the time to revisit the Keep-Stop-Start worksheet in your ClientWise 90-Day Professonal Planner. Take time to sit down as a team to make any necessary plan adjustments, and meet one-on-one with team members to help course correct their individual behaviors.
What team development activities and actions are working and which ones need to be reconsidered? What's the professional development conversation you need to have with each team member about the things they're doing really well and need to keep doing, the things that aren't working very well that they should stop doing, and the things that you'd like them to start doing this quarter based on adjustments to the plan? What would you like to see more of and less of from each of your employees? And what would they like to see more of and less of from each other?
Just a small investment of time at the beginning of each quarter can yield incredible results in streamlining your practice and making your business more efficient, more focused, more profitable and on-track to achieve your loftiest goals.
Thinking about building a team or improving the efficiency of your current team?
ClientWise has a program called, Team Insights 3-6-0™. These coaching sessions for financial advisory teams were developed through extensive industry research and powered by a 360-degree approach that gives you a complete picture of your team. For most financial advisory teams, the most expensive investment is human capital. Engage with ClientWise and learn how you can leverage your team more effectively.
Coaching Questions from this article:
In what areas are you on-track to meeting your 2016 growth plan? Where are you ahead of schedule and where are you lagging?

What specific actions can you take and what behaviors can you encourage to help your team re-focus and re-engage?

Think about each team member's activities and actions. What would you like them to keep doing? What would you like them to start doing? And what would you like them to stop doing?
Topics: Team Development wealth management teams wealth management team exercises