Build Better Client Relationships: 5-Step Client Engagement Process
With tax season right around the corner, this is a time of year when many advisors are focused on annual and quarterly client reviews. The challenge, however, often lies in finding effective ways to use those important conversations as a means to uncovering new business opportunities. The solution can be found in establishing a predictable and effective partnering process.
At ClientWise, we've developed a proprietary 5-step client engagement process that help advisors have more successful and collaborative conversations with their clients.
5-step client engagement process
1. Invite the client to enter into a partnership agreement that clearly outlines the expectations of the relationship and how you will work together.
2. Build an effective relationship with the client by fostering trust and treating the client with respect.
3. Ask powerful questions of the client and actively listen to their responses.
4. Work with the client to set goals, make plans and design actions.
5. Manage progress, follow-through and provide accountability for meeting each of those specific goals.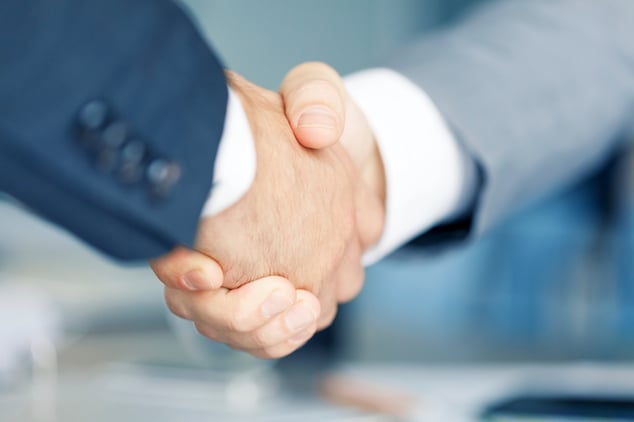 Create empathy with evocative questions
Uncovering opportunities during client conversations is all about listening and partnering and using coaching techniques. However, it also necessitates helping the client recognize and think about opportunities they might not otherwise contemplate. To achieve that partnership mastery, you need to be able to evolve your conversations – beyond asking "powerful" questions to asking "evocative" ones.
What's the difference?
It helps to imagine your role as a biographer of your clients' lives.
Basic interview questions scratch the surface by gathering facts:
What do you plan to do when you retire?

Where would you like your kids to go to college?
Powerful questions dig deeper into the client's underlying emotions:
What does financial success mean to you?

What sort of money concerns keep you tossing and turning at night?
Evocative questions then go one step further by going beyond the individual client to understand their relationships with others.
These are questions that are both future-oriented and "other-oriented":
What sort of financial values do you hope to be able to impart to your children and heirs?

Do you know what you'll do (and have the financial means to do it) if the physical or mental health of your parents deteriorates?
It's these types of outward-looking questions that often provide the unvarnished truth as you help to write a client's financial life story. Uncovering these truths are what build upon their client engagement, if you're interested in learning more, ClientWise research has identified 10 distinct touch points of client engagement used with elite financial advisors.
For additional client questions to increase engagement, please feel to download the complimentary ClientWise Learning Tool below:
Coaching Questions from this article:
Think about a time where you've witnessed a conversation in which extraordinary communication skills were at play. How did it affect you? How did it make you feel about your own communication skills?

When conversing with clients, how much time do you spend discussing the services you provide as opposed to the things you COULD be helping them with? What steps can you take to shift that ratio?

What tactics do you use to explore uncomfortable topics or awkward situations with your clients in a way that makes them feel safe and cared for?
Topics: Communication Client Engagement