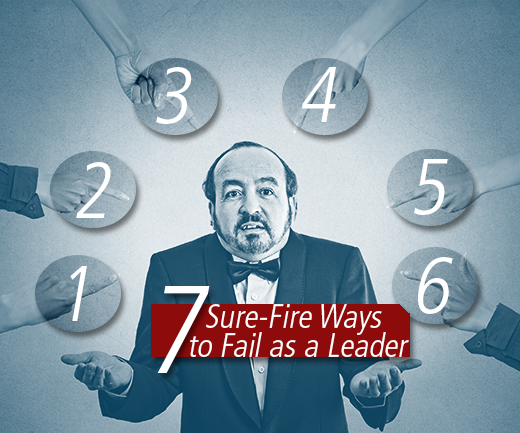 It's a simple fact – most attempts at building a highly interdependent team end in failure. Not as a result of bad people or lack of effort, but rather, because the leader never becomes a part of the team or leads from a team perspective. Instead, the leader holds himself/herself above the group, dictating policy and direction rather than building consensus and fostering team interdependence.
Surely, it makes sense, especially in the case of the wealth management world. Some advisors can attempt to transition from "Lone Ranger to Leader" on their own, but do not understand what it truly means to foster an interdependent team environment. The challenge comes in finding a clear way to impart and instill the right leadership behaviors. Sometimes, articulating what NOT to do can be a far easier, effective and compelling way to teach the right actions and activities.
The Salesmanship of Twain
I've written in the past about the unique partnership forged between Ulysses S. Grant and Mark Twain towards the end of Grant's life. An impoverished Grant, dying of terminal throat cancer, engages Twain to publish and distribute a memoir that he's feverishly hurrying to finish, in a last-ditch effort to leave his family a financial legacy.
Twain set about hiring door-to-door salesmen (many who were Civil War veterans and instructed to wear their uniforms while canvassing in an effort to generate sympathy for the General). They were so successful that the two-volume memoir actually outsold the bible for a brief period of time, selling more than 300,000 sets. A key reason for that success was a short but insightful sales manual "How to Introduce the Personal Memoirs of U.S. Grant," a sales script for canvassers written by Twain himself, that codified the informal rules of human behavior, politeness, and courtesy to help his salesmen navigate contemporary culture.
What was most unique about the guide, however, was its approach – written not from a perspective of what to do to be successful, but rather, in a tongue-in-cheek manner of what to do if you want to fail:
"If you find people sour and disagreeable, be surly and mean in return; that is a good way to win people's confidence and make them interested in you.
Work about half the time, and then only on pleasant days. People would be surprised to see you at work in stormy, cold or wet weather. They might think you meant business. Do not startle the good people in that manner."
So taking a cue from the estimable author, if you wish to fail at leading your own wealth management firm, make certain you do the following seven things:
1. Sit only in a role at the top of the group (a.k.a. don't fraternize with the enlisted)
2. Set performance goals and determine roles without team input
3. Make all major decisions for the group
4. Unilaterally set the pace and work approach for the group
5. Establish success measurements which reflect what YOU want to achieve
6. Evaluate results and determine whether success has been achieved
7. Maintain an iron grip on the group by establishing individual goals for each team member and determining consequences for lack of success
As you approach your year-end business planning for the upcoming year, instead of telling your team, "Hey, here are our goals for next year…this is how I'm going to measure your success and here's what your compensation is going to be as a result of how I define your role," consider taking a step back and truly engaging them in the planning process. It can be a great first step towards loosening the reins and becoming a better leader.
Coaching Questions from this article:
Think about all the decisions you make on a weekly basis. Which of those might be better shared with the team to leverage their expertise and give them a greater sense of empowerment?
What actions can you take and what behaviors can you demonstrate to help your team think more strategically?
Think about some of your team's key performance opportunities (e.g., new business presentations, client reviews). What can you do to shift more of the focus onto individual team members rather than yourself?