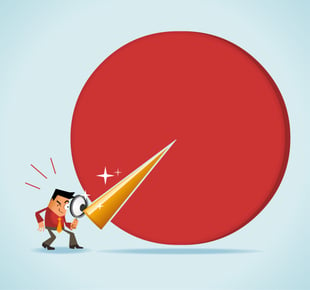 I can't begin to tell you how many financial advisors, when asked to identify their target niche market, will list women as one of their targets.
How exactly can a group that represents more than half (51%) of the entire U.S. population possibly be considered a niche? Think about it for a minute. You would rightly scoff at any advisor who identified "men" as their target niche, yet for some reason, a great number of advisors feel that the majority of our population somehow qualifies as a niche.
Nevertheless, the economic power of women and the inherent financial advisory opportunity they present is unmistakable:
In the next five years, private wealth is expected to grow from $14 trillion to $22 trillion with women will controlling nearly two-thirds of that money.
Women also control roughly two-thirds of the nation's annual spending ($12 trillion).
The GDP of women-owned businesses in the U.S. is larger than the entire GDP of France, Italy and the United Kingdom.

Roughly 80% of women will be solely responsible for household financial decisions at some point in their lives.

And women are significantly more likely than men (46% vs. 34%) to engage the services of a financial advisor.
Yet, despite the strong value they place on financial advice and guidance, women across every age group tend to be far less satisfied than their male counterparts when it comes to the services they receive. In fact, more than 70% of married women fire their financial advisor within one year of their husbands' deaths.
Creating a more women-friendly practice
It should go without saying that women don't want to be stereotyped. There are assumptions around their financial needs and some have even told me they've been spoken to as if they're children. Bottom line, they need to be treated equally. For starters, jettison those labels you've come to accept without scrutiny.
Don't simply assume women clients are going to be more risk-averse or inclined to delegate decision-making. Don't over-simplify complex solutions or try to hard-sell specific investment strategies. Make an effort to devote more time to asking questions, listening presently, and building an intimate understanding of the issues that matter most to your female clients. Odds are, they'll respond far more positively to conversations focused on planning more than those focused on specific investments.
With female clients who are part of a married couple, look to refine your approach by requesting both partners attend your next review meeting and soliciting input from both. Consider hosting couple-friendly client events, and make sure to gather email addresses from both spouses to send information to them individually.
For single female clients, numerous studies point out the growing value of having a strong female advisory presence in your firm. It only makes sense, seeing as how women advisors tend to be more client-centric, high-touch, empathetic and relationship oriented – traits that most resonate with women clients. Yet still, the representation of women in the industry has stubbornly remained at about 30% for the better part of a decade. The irony is that it's a profession that perfectly caters to both a woman's strengths (strong listening, communication and empathy skills), as well as their desire for schedule flexibility. But it's a challenge you need to address in the composition of your team if you want to be truly successful in serving women clients.
Lastly, to make a concerted effort in better serving women clients, consider focusing on a more focused niche (e.g., female physicians and attorneys, women who are recently divorced or widowed, young female tech professionals, etc.). By narrowing your target, you'll deepen your expertise and more quickly build your reputation as a "go-to" firm.
Coaching Questions from this article:
What steps are you currently taking to attract women clients? How committed are you to modifying your practices, procedures and even team composition to achieve that goal?
Think about the strengths and expertise of your team. Is there a particular niche of women investors who would be an ideal fit for your firm?
What would happen if one of your key male clients were to lose his job or die and his wife became the client relationship principal? What steps can you take to strengthen the personal relationships with spouses?