Unlock More Referrals by Changing Your Perspective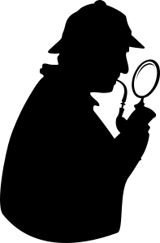 Far too many advisors and wholesalers view strategic networking solely as an opportunity to build a funnel of professional referrals – rarely venturing beyond the occasional golf outing with one or two close attorney or accountant friends and pressing for introductions. They overlook the critical importance of strategic relationships in expanding and strengthening their wealth management offering. These vital professional partnerships, whether formal or informal, can bring a host of expanded capabilities to broaden and solidify your existing relationships – from trust and estate planning to business succession and tax planning.
It's a simple equation. The best strategic networkers are those advisors who actively engage with a wide array of top professionals in their community – taking the time to develop a deep understanding of their businesses, their value propositions and the clients they serve. Commit to an open exchange of best practices. Even though you may employ very different business models, as professional service providers there's a great deal of information and beneficial learnings that can be shared.
Embrace the idea of giving without any expectations of receiving something in return. Ask yourself "How can I be an asset to this person?" More often than not, by looking beyond the desire to generate new referrals for your business, you'll actually open the door to a more steady flow of them. After all, you can't expect to get without giving. Consider implementing the following simple action steps to help jump-start your strategic networking:
Conduct a detailed assessment of your "A" clients. Go back and trace how you met each one and identify any professionals that played a part in helping you connect to those clients. Find your own creative way to say thank you to every single professional who led to those connections, and periodically stay in touch with them to stay on their radar.
Commit to making your first meeting with a new potential networking partner all about them. Ask probing questions about their business, what differentiates them, and the types of client challenges they are most adept at addressing. Learn everything you can and consider which of your existing clients might benefit from their services.
Collect as much information about new networking contacts as possible. Strive to go beyond basic information to capture data on their interests, family, important dates, and recent events (job change, divorce, etc.)
Look for unique and creative ways to generate informal "face time" with strategic networking partners. Try going for a run together, meeting up at a museum or art gallery, or catching-up at the frequent flyer lounge between flights.
Make an effort to organize monthly working dinners with a select group of networking partners to discuss common business challenges and facilitate a beneficial exchange of information and ideas.
Develop a 30-second elevator speech about you and your business. Practice it until it becomes spontaneous and natural. Consider developing focused versions to explain how your value proposition aligns with different service providers.
Above all, don't let your initial efforts fall by the wayside. Commit to implementing a process to nurture your network contacts with at least two "touches" each month. Whether via email, phone, or face-to-face it's important that you stay top-of-mind.
Done well, strategic networking can serve as a powerful practice management resource as well as a highly cost-effective means of generating qualified leads that have a strong probability of becoming new clients. For some advisors, it also provides a much needed opportunity to escape the confines of their offices to interact with new people in a more casual and open setting. It's your dedication to solid preparation, active participation and follow-through, however, which will ultimately turn these informal conversations into impactful relationships.
Coaching Questions from this article:
How much do you really know about your networking partners' businesses and ideal client profiles?
When meeting a potential new strategic networking partner, do you spend as much time listening and learning as you do talking and selling?

Have you perfected the ability to distill the essence of your practice's value proposition into a 30-second sound bite?
Topics: Communication networking, partnership,