A Heartfelt Thank You to Our Veterans!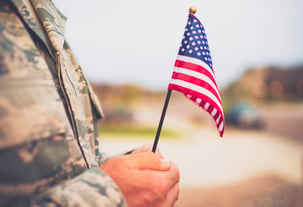 On behalf of the entire ClientWise team, we wish to express our deep appreciation to those of you who have served (or perhaps are still serving) in our nation's Armed Forces.
Veteran's Day is a time to reflect on the sacrifices so many men and women have made to protect those very freedoms which we're currently watching play out on the national stage. Over the years, I've worked with hundreds of advisors – many who have served – and quickly came to realize that the very qualities and skills that the military nurtured and instilled are the same qualities that make these individuals such outstanding advisors:
The willingness to devote yourself in service to others;

A "no man left behind" ethos that drives your sense of responsibility for your clients;

Understanding the vital importance of clear communication, discipline and a strong work ethic;

Keen awareness that action without careful planning is a recipe for mission failure; and

A commitment to doing what's right and honorable rather than what's expedient.
All of us at ClientWise are incredibly thankful for all our clients – and especially appreciative of those of you who have served to defend our country. And to all of you who have children, family members or friends who are currently in harm's way, we send our wishes and prayers for a safe and speedy return home.
Despite all the political and social differences dividing this nation at the moment, this should be one day where we can ALL come together and find common ground in shared gratitude.
Semper Fidelis. Semper Fortis. Semper Paratus.
Like this blog? Click "Follow" in the upper right-hand corner to receive all the eLibrary Blog updates!
Topics: Thank You!