Not All Referrals for Advisors are Created Equal. Can You Recognize The Difference?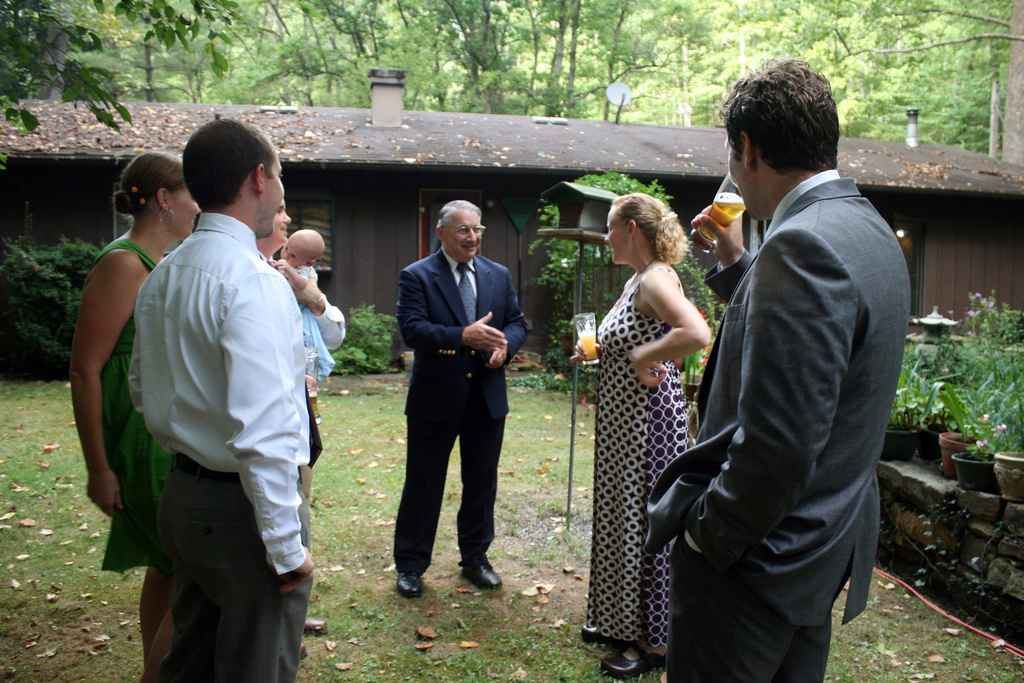 As we move around the Professional Advisory Model (PAM) ™, our focus for March and April will highlight our client and professional engagement models, which we introduced last week in our blog "Stay Connected with to COIs Even During Tax Season."


As a financial advisor you regularly interact with people in several positions who could have the potential to refer you business. People in these networks are commonly referred to as "Centers of Influence" or COIs. At ClientWise we break this down into two different categories: Those who serve advisors in this capacity as colleagues—Professional Advocates (PAs)—and those who serve advisors in this capacity as clients—Loyal Client Advocates (LCAs).
Those who are familiar with these ClientWise terms are also aware of the subtle differences with which you should approach these two groups, and with the process around which to do so. The next few blogs should provide some insight around these initial steps, which will clarify how to better connect with these influencers.
Who are your Professional Advocates?
We define Professional Advocates as a collection of trusted advisors, centers of influence and other business professionals who work together in a mutually-defined relationship for the benefit of others. Essentially, it's that professionally oriented network of people you know who refer you new business on an ongoing basis, and who understand that you will do the same for them. These professionals appreciate and understand what you do, can clearly articulate what you do to someone else, and are actively engaged in introducing you to others.
How should you interact with your Professional Advocates?
Discover: If you don't already have a group of dedicated professionals you work with, begin by contacting your clients about their other trusted advisors. Inquire about those professionals with whom they work on a regular basis and look for collaborative opportunities.


Contact: Build a list of contacts based on these conversations and prioritize it. Consider who might be most valuable to your business. If you find that you get the most referrals from lawyers, perhaps that will determine your first step in reaching out.


Qualify: Connect with these professionals to understand their process and approach, and explain yours in turn. These relationships can take some time to build and are often best developed when treated while looked at with the dedication of a marathon rather than a sprint.


Define: Mutually define the desired professional relationship with each person. What do you want from this new professional resource, and what could he or she gain from working with you?


Develop: Continuously develop your professional network. This is incredibly important and where most professional advocate relationships fail. It is crucial for both parties to define and agree on a process around the relationship, and to check in to ensure it's being maintained.
Who are your Loyal Client Advocates?
Your Loyal Client Advocates are clients who have such a strong relationship with your business that they think and behave more like owners and partners. They are extremely influential in providing new client introductions and would not even consider using an alternate advisor. Moreover, LCAs appreciate and understand what you do, can articulate it to others, and are actively engaged in partnering with you to make the necessary introductions to prospective clients for your benefit. They are people who like to connect other people, and who aren't afraid to dig into their contacts to do so for you.
How should you interact with Loyal Client Advocates?
Your loyal Client Advocates can initially be approached much the same way as your professional advocates. Keep in mind, of course, that your clients' relationships are driven by different motivations than a reciprocal professional relationship might be.
Discover: Begin to engage clients as Loyal Client Advocates™ using the ClientWise Conversation,™ which we will address further in our next blog. The ClientWise Conversation teaches you how to be in conversation with your best clients in a new and different way.


Build Your List: Prioritize your most likely Loyal Client Advocates™ by determining who is, or who will refer you to, the clients whom you can provide the most help, or those who bring you the most psychological reward when partnering with.


Educate & Engage: Create key finding

about your ideal client list

and engage your Loyal Client Advocates ™ by sharing those findings with them. As clients themselves, your LCAs may be able to help you brainstorm and identify your ideal client even further.


Define: Define your ideal client and ask your loyal client advocate for that type of referral. This will keep you "top of mind" when your LCAs encounter or hear about people who fit your ideal client profile.


Develop: Create and implement a plan to nurture and strengthen your Loyal Client Advocate™ relationships by setting aside time to spend with them on a regular basis.
The difference in working with your Loyal Client Advocates is that they might not experience the same kind of mutual benefit that your Professional Advocates will. The client/provider relationship isn't built to function in the same way that a professional relationship might. This is something to keep in mind as you build relationships with your LCAs. Providing them with extra attention or service, and remembering crucial events and people in their lives is key to showing them your appreciation for their support of your business.