A Collaborative Partnership Focused on Building Enduring Firms
Explore Our Signature Program
In-Person Workshops Collaborate with top advisors to exchange
best practices for growing revenue, expanding your team, and maximizing enterprise value. Join peer-to-peer workshops facilitated by a certified ClientWise coach with a flexible curriculum tailored to meet your most pressing business challenges consists of having an intense agenda, group exercises, and results driven content.
Dates: In-person workshops every quarter
Coaching Sessions for Leaders are monthly, 50-minute private leadership coaching sessions tailored for individual leadership development. Participants are actively engaged in selecting their own ClientWise coach.
Dates: Coaching sessions to be scheduled with your ClientWise coach
Practice Management Champion Support one-hour sessions held monthly for practice management leaders which is accompanied by a monthly facilitator guide for the PMC to leverage with their team.
The BAR™ (Business Assessment Report)

developed exclusively for financial advisors, allows you to benchnmark your business against the best in the business.
ClientWise eXchange™ for all Team Members

where the entire team will have access to our extensive library of content and community.
Features include numerous proprietary reports, white papers, articles,

and tools

access to other top professionals and thought leaders

Lower Team Turnover

More Time to Do More of What You Love

Enhanced Client Experience &. Engagement

Accelerated Growth

Increased Profitability

Maximize Enterprise Value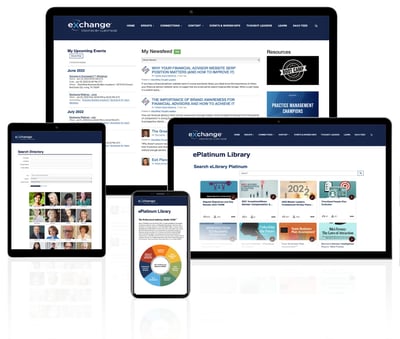 The

ClientWise eXchange™

provides advisors the platform to access proprietary content developed from working with top performers in the industry, access to a network of high performing financial professionals across the nation, and the ability to engage with the world's highest credentialed executive coaches.