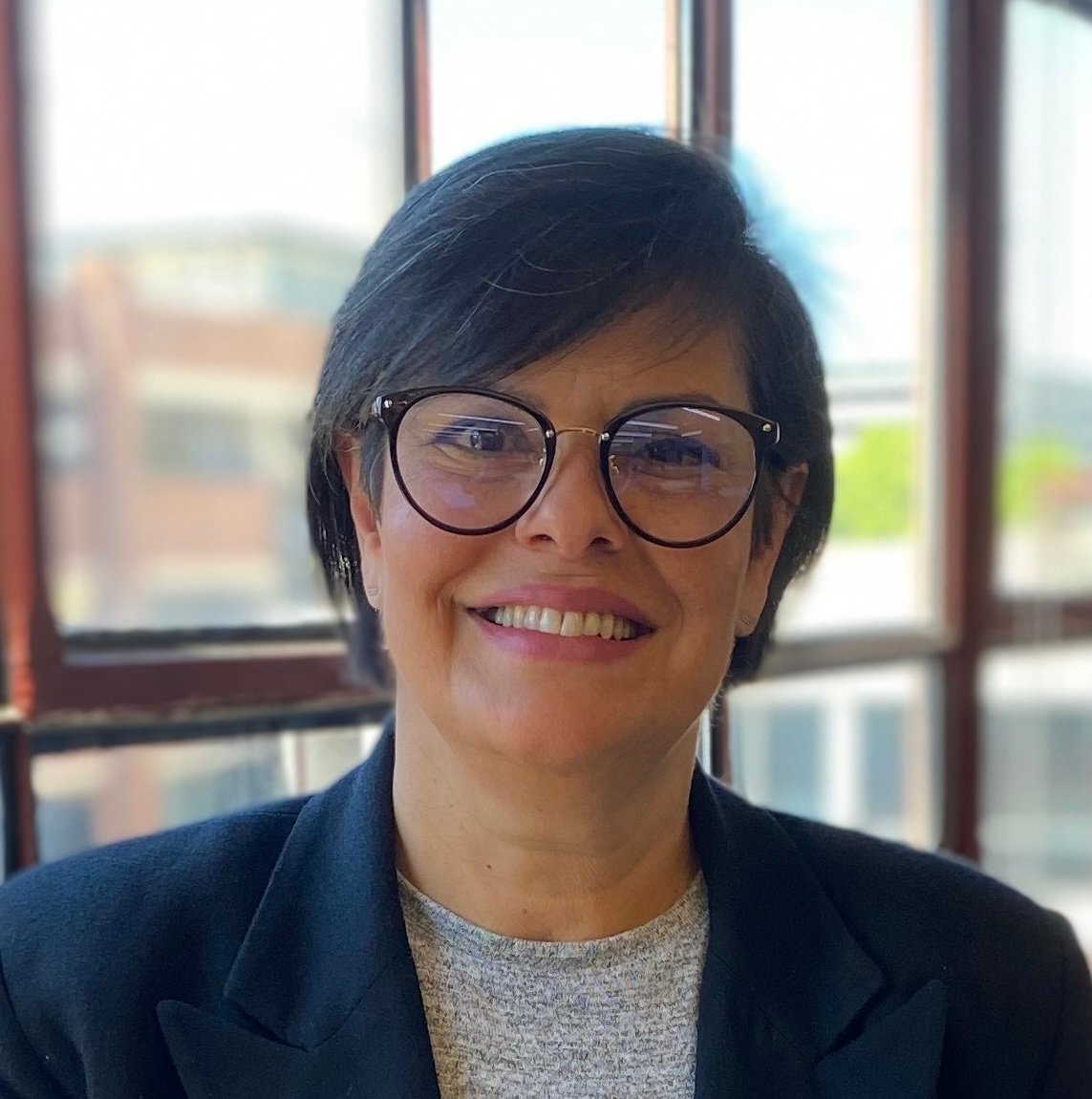 Sholeh Dadressan
Executive Coach, ICF - Professional Certified
Sholeh has fifteen plus years of Global Human Resources experience working in various industries (Financial Services, Consumer and Pharmaceutical industries). She has experience in Executive Search and leading Global Talent Leadership programs. She is in her 15th year with GlaxoSmithKline, where she manages the US Commercial Talent Programs and is passionate in utilizing her coaching approach as a performance and engagement lever.
Her coaching style is characterized as holistic and highly effective in working with leaders. She believes that successful leadership is not only about achieving business goals, but maintaining resilience during challenging times, developing personal growth, and fostering strong relationships with team members to bring out the best in them. Sholeh's strength in building a trusting and supportive relationship with her clients, creates the opportunity for them to gain clarity on their goals and vision, identify areas for improvement, and develop strategies to overcome obstacles and achieve success.
In addition to her Corporate role, Sholeh is a passionate coach and her key strength is to be candid, open and meet her clients where they are as they uncover their areas of opportunity and recognize any blind spots, which is critical to achieving personal and professional growth. Her clients have included leaders in Coca-Cola, GE Aviation, Conde Nast, Oracle, Raytheon, Carrier Corporation, We Work to name a few. Her experiences include 1:1 coaching, small group coaching and team facilitation.
Sholeh was born in Iran, lived in Lebanon, England, and Cyprus, and moved to the US to complete her education. She is fluent in Arabic and Farsi.
Recent Coaching assignments:
SVP for an Aviation and Aerospace company developing influencing skills to impact people strategy and culture in a quickly scaling organization and a Global team.
SVP Human Resources for a Pharmaceutical company transitioning into a Chief People Officer position in a BioTech firm post early retirement.
Chief Commercial Officer of a Digital Marketing start-up establishing vision and growth strategy for his team and managing Senior stakeholders and Board expectations.
SVP and General Manager of Consumer-Packaged Goods company understanding her new Manager's leadership style and how best to motivate and support her team during this transition.
Senior Director Retail Operations for Real Estate Management company improving team dynamics and navigating organizational re-structure and large-scale layoffs.
Director of Sales in Pharma Company adapting to demands and self-expectations of new role and responsibilities, moving from individual contributor to team leader.
VP Marketing in Global Technology firm focusing on improving delegation, dealing with conflict, providing and soliciting feedback to support the growth of the business.
Senior Director in Global CPG company aspiring for a more balanced approach between personal life and work.
"Clifton Strengths Team Building" workshops for teams of 15-20.
"Coaching for Effective Leaders" led 2-day workshops for intact teams.
Education and Professional Affiliations:
Johns Hopkins Carey School of Business, MS Organizational Development & Human Resources
Texas State University, BS Business Administration
Professional Certified Coach (PCC), International Coaching Confederation
Energy Leadership Index Master Practitioner (ELI-MP), IPEC Coaching
Certified Professional Coach (CPC), iPEC Coaching
Ready to talk? Start your journey toward a more successful future by connecting with a ClientWise relationship manager.