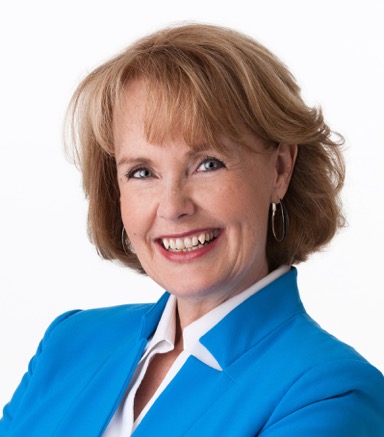 Terrie Lupberger
Executive Coach, ICF - Master Certified
An executive coach and advisor to leaders and teams worldwide, Terrie works at the intersections of leadership and coaching to elicit the very best – the greatest potentials - from an individual or a team. Combining her passions for business and for people, she uses innovative change processes and methods to help individuals and teams improve their performance and get results without sacrificing well-being.
As an executive, Terrie's career has spanned 25+ years in various management and leadership positions, in both the private and public sectors. For 12 years, Terrie was a Senior Financial Analyst and Manager at the U.S. Department of Treasury where she sold Treasury Securities, managed financial operations, and led a large-scale financial software development project. Upon leaving the public sector, Terrie started and ran a consulting firm teaching communication skills to IT and Financial professionals. She then became CEO of an international consulting and coaching company and over the next ten years exponentially grew revenue and reach (expanding into four new countries).
Terrie knows, first-hand, what it takes to build teams, lead large scale change, launch start-ups, and manage complexity. Her passion for people eventually led her to become an executive coach so she could support others in navigating the minefields, pitfalls, and blind spots inherent in playing a bigger game.
In the profession of coaching, Terrie is considered a pioneer in the field. She helped develop the core coaching competencies being used today as the standard of coaching professionalism worldwide. She is a former Board Member of the ICF, launched and managed coach training programs at three Universities, and is a contributing author to several books on coaching and leading including A Coach's Guide to Emotional Intelligence and The Handbook of Knowledge-Based Coaching.
Recent Coaching Assignments:
SVP of Human Resources in Fortune 100 Company revises global HR strategy
TED Fellow launches a $2m+ startup and builds a team and capacity to execute on promises to multiple stakeholders
Newly appointed female VP in Oil industry learns coaching skills to improve communication and relationship skills in a male-dominated environment
Financial Services Representative with 25+ years of experience creates a succession plan and new personal vision for himself
Senior Federal Leader fine tunes her leadership skills and approach in preparation for being promoted and taking over a 1000 person organization
Senior Federal Leader develops strategy and plan to execute on a newly assigned mission for his department
Political advisor creates a strategy for managing overwhelm in a frenetic and emotionally charged work environment
Education and Professional Affiliations:
BS in Business, George Mason University
Post Graduate studies in Computer Science, Organizational Development, NVCC
Certificate in Generative Leadership, Institute for Generative Leadership, 3-year program
Faculty, University of Miami and International Teaching Seminars, UK
Master Certified Coach (MCC), International Coach Federation (ICF)
SupporTED Coach, Starting Bloc Coach
Certified in the BarOn Emotional Quotient Inventory and OPM Leadership 360°
Ready to talk? Start your journey toward a more successful future by connecting with a ClientWise relationship manager.