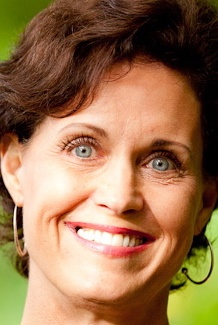 Rebecca Bradley
Executive Coach, ICF - Master Certified
For the past 25 years, Rebecca Bradley has been coaching and consulting executives, teams and organizations in the US and Singapore to achieve exceptional results. Rebecca's forté is helping executives and teams identify and leverage under-used strengths to achieve professional and personal goals with greater ease and in shorter time frames. Always passionate about coaching as a leadership competency, Rebecca has trained over 6,000 leaders.
Rebecca was grandfathered into the International Coach Federation in 1996, as one of the pioneers in the world of corporate coaching. She was on the original team of coaches who defined the 11 core competencies by which coaches seeking certification are evaluated and has been a member of the assessor team since day one.
Recent Coaching Assignments:
Sr. VP of Multi-Family Finance in $36 B Commercial Real Estate Finance Company increases fee-based revenues from $730,000 to $1.7M in one year by gaining mastery in organizational skills, focus, team development, and delegation.
CPA successfully expands firm, working fewer hours and improving personal life while increasing revenues by 30%, by developing their team and learning effective delegation.
CIO facilitates successful integration of a new IT system for a five-hospital system through improved decision-making and strategically building a circle of influence with key stakeholders.
Director of an international professional services firm is promoted to Vice President as a result of improving professional presence and strategic thinking.
Deputy Director of a government agency, responsible for leadership development of 300 senior executive service officers, increases efficiency and teamwork, enabling her to reduce her working hours from 65 to 45 per week.
Hospital COO is promoted to CEO position as a result of leveraging relationship-building strengths to renew collaboration with stakeholder groups. This resulted in a 25% improvement in patient flow and increased revenues for the hospital.
Educational and Professional Affiliations:
BS degree, Auburn University
Certified in Hogan Potential, Challenge, and Values Assessments
Certified in Leadership Agility 360 Assessment
Foundations of Ontological Advanced Coaching Certification, Newfield Network
Certified in the Herrmann Brain Dominance Instrument
Charter Member of Society of Organizational Learning
Master Certified Coach (MCC), International Coach Federation (ICF)
Certified Practitioner of the DiSC Personality Profile
Ready to talk? Start your journey toward a more successful future by connecting with a ClientWise relationship manager.