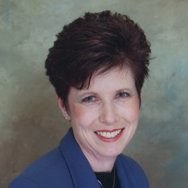 Ellen Fredericks
Executive Coach, ICF - Master Certified
Ellen Fredericks has 12 years of experience coaching executives, leaders, and business professionals to take their individual, team, and business performance to the next level.
As a former corporate executive, Ellen brings over 20 years of management and business experience from the telecommunications and IT industries where she managed multi-million dollar startup and turnaround initiatives. She held diverse positions in marketing, sales, information technology, operations, human resources, and government affairs.
Ellen specializes in executive and organizational development, supporting clients within the financial, healthcare, technology, non-profit, and utility industries to achieve new levels of success in the face of rapid change and competition.
Recent Coaching Assignments:
National sales Vice President develops and implements creative strategies to significantly grow revenue and build a high performing team
Senior financial advisor discovers new ways of thinking resulting in substantial revenue growth
CEO of boutique global brokerage firm solidifies vision and improves team cohesiveness and effectiveness
Regional sales manager improves focus and organizational skills, increases sales, and improves employee retention
President of a brokerage firm becomes more collaborative and inclusive, which inspires greater teamwork and improved efficiency
CEO of health care system improves communication and collaboration with board members and executive leadership team
General manager of global trading firm successfully opens new independent financial practice, builds team and infrastructure, develops new partner relationships, and identifies new markets
Education and Professional Affiliations:
BS in Computer Science
MS in Management
Executive Education Management Programs, Duke University, and Arizona State University
Graduate, Coach University
Faculty – The University of Texas at Dallas, Executive and Professional Coaching Program
Senior Assessor, International Coach Federation (ICF)
Past President for the New Jersey Chapter of the International Coach Federation (ICF)
Master Certified Coach (MCC), International Coach Federation (ICF)
Ready to talk? Start your journey toward a more successful future by connecting with a ClientWise relationship manager.