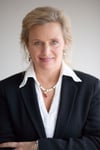 Lynnea Brinkerhoff

Professional Certified Coach (PCC, ICF)
Lynnea Brinkerhoff, an International Coach Federation (ICF) Professional and Board Certified Coach, brings 25 years serving in operational and strategic roles in hospitality, telecommunications, wilderness-based education and in the medical innovation investment arena. She found a natural role as counsel those to the power to affect change, always seeking those who have a 'positive dissatisfaction with the status quo'.
She focuses on leaders in transition who are seeking greater results and satisfaction in both life and purpose-driven work. She has authored in seminal Organization Development texts and journal articles in areas ranging from the neuroscience of leadership to organizational alignment, emotional agility and whole system transformation (WST). Lynnea has a unique ability to put people at ease, to sense into their unspoken aspirations and fears and, using a strengths based, no-nonsense approach, turn them into concrete operational results. Lynnea invites people to see their repeating patterns of operating, the needs of their stakeholders and to choose the most effective path forward to accomplish their mission.
Recent Coaching Assignments & Results
Senior VP at Fortune 50 financial institution takes on cross-cultural and leadership challenges that

result in sought after relocation, major promotion and widening spheres of influence previously

out of reach.
Senior level IT and investment executives at Fortune 50 financial institution create and execute

development plans successfully resulting in 36% increase in revenues.
Partners of multi-generation law firm create collaborative strategic plan that doubles business

inside of 18 months.
New top team from information technology Fortune 100 merges 5 former organizations and

unifies its approach to global sales team and integrates technology systems change in record time.
Department of Education executives find resilience during disruption and use innovation

techniques to restore resilience and build culture.
Executive Director of large non-profit renegotiates board and staff relations and doubles

development funds through key strategic partnerships.
Retail medical executive increases geographic responsibilities and store level operational metrics

using innovative customer service and team development strategies over 8 month period.
Senior Medical Director drastically improves methods of communication, managing stress and

emotional intelligence and is selected for exclusive women's global leadership initiative.
International franchise leadership team develops, resulting in 3.6M in direct savings in first year.
Receive consistently excellent results with clients who swear they did it themselves.
Senior consultant in transition participates in my unique Professional Development Intensive

(PDI), incorporating video-based feedback and lands dream job.
Education & Professional Affiliations
BA in International Business/French from Simmons College Boston, MA

MSOD in Organization Development from Pepperdine University Malibu, CA

Integral Mentoring and Wisdom-based Leadership, 3 year program

Faculty, University of New Haven, Organizational Change and consulting skills for MBA students

Visiting faculty, The Graduate Institute, St. Claret's University, Bangalore, India

International Coach Federation-CT Board of Directors

Certified in Inscape/Disc Assessment/Motivational Product Line

Certified Stress & Energy Management Practitioner, Center for Stress Management, OASIS