Beth Morretta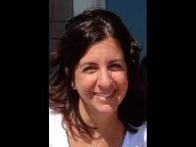 Beth has an extensive and broad range of experience in human resources, marketing and finance. She worked at Carl Zeiss, Inc. for more than 12 years and has been a ClientWise team member since 2009.
Beth's strong organizational skills, flexibility, and attention to detail are integral to her position. She works very closely with clients and her colleagues on a variety of strategic projects.
As ClientWise has grown, Beth's experience and skills have become essential to our organization. Beth has a B.S. in Business Administration from Marist College, with a major in marketing and a minor in psychology.