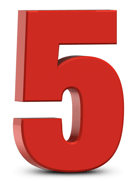 Last week we provided you with 5 items to cover, or at least consider, in your business plan for your financial advisory practice. These elements provide more of a template for you to reconsider through the lens of your ideal vision for you business, the future of that business, and the people or team with whom you work. Much like The ClientWise Professional Advisory Model (PAM)™, it creates a roadmap for your practice. But the task of fleshing out the details that make it uniquely yours are the most crucial piece of this process.
Partnering with a coach in this situation can be hugely beneficial in terms of providing you with perspective and a partnership to hold you accountable to the goals you set for yourself and your team. Read through the following five elements of a financial advisory business plan and consider how reflecting on them can: 1) give you some insight as to what your clients experience, 2) provide perspective in the overall larger picture of your business and 3) give you a sense of what you want for the future of your business.
Competitive Analysis: In considering what differentiates your business from others, you will touch upon a lot of the detail I referred to earlier around your ideal vision for the future of your business. But it will also incorporate what you are uniquely positioned to do. There are many competitors in the wealth management and financial advisory space, so what sets you and your team members apart? Understanding your target market (see below) is an important aspect of this differentiation, and that can be based on anything from how you serve clients now to how you envision serving clients in the future. Once you know whom you serve, understand who else serves this market. Work to further differentiate your business from theirs. Be specific about it, and stick to it.
Client Acquisition: This is what encapsulates your sales and marketing platform, how you reach out to and connect with potential clients. Without client acquisition, a practice can't grow, but many advisors lack a coherent client acquisition strategy. We encourage advisors to use their business plan as an opportunity to set goals around client acquisition and create an ideal client type based on their competitive analysis. Ask yourself who your ideal clients are, if they fit into the model you want for your business, and determine where you've had luck finding them before. Build a process around acquiring this client that is scalable and repeatable.
Operations: This word may seem overwhelming to those who don't belong to a larger firm structure, with a dedicated operations department for their business. But even the wirehouse advisors, with so much process in place at the level of the firm, struggle with creating operations procedures that are in keeping with the vision and mission of their individual business. This is not an easy problem, but the solution lies in understanding your clients, your business, and the scalable and repeatable processes that make running it possible. ClientWise has developed several tools that allow you determine what is working for your business and what needs to be changed. Our Keep, Stop Start exercise is one, and can be used in the process of creating your business plan to ensure you are taking the right things into account.
Team Development: ClientWise focuses on growing and partnering with, rather than managing, a team. Our focus on teaming as a solution for succession means that the team members you develop will be a necessary part of the future of the business and therefore treated as future leaders. How will you develop your team in this vision if succession planning is in your future? How will you work with them to serve not only your current clients but your potential future clients as well? How does this impact your hiring approach and the rate at which you grow your team?
Financial Analysis: This portion of your business plan might come more easily to you as a financial advisor, or it could carry the most opportunity for mental blocks. I find that the relative straightforward nature of this aspect of business planning makes it easier for me to tackle, but this isn't always the case. This piece should really indicate the financial status of the business through the balance sheet, the income and cash flow statements, the operating budget, and a break-even analysis, The financial analysis will provide you with the information you need to run a profitable business, and your potential investors with the information they need to accurately determine its value.
Powerful Coaching Questions from this Article:
Are any of the elements above things you need to consider more closely for your business?
How can taking a step back and gaining some perspective give you clarity on challenges you are having in your business today?
How can it also help you take a step forward in terms of planning for future growth and succession planning?
How can a coach help you in terms of partnership and accountability in gaining more clarity around these items?